Get involved in National Water Week competitions and prizes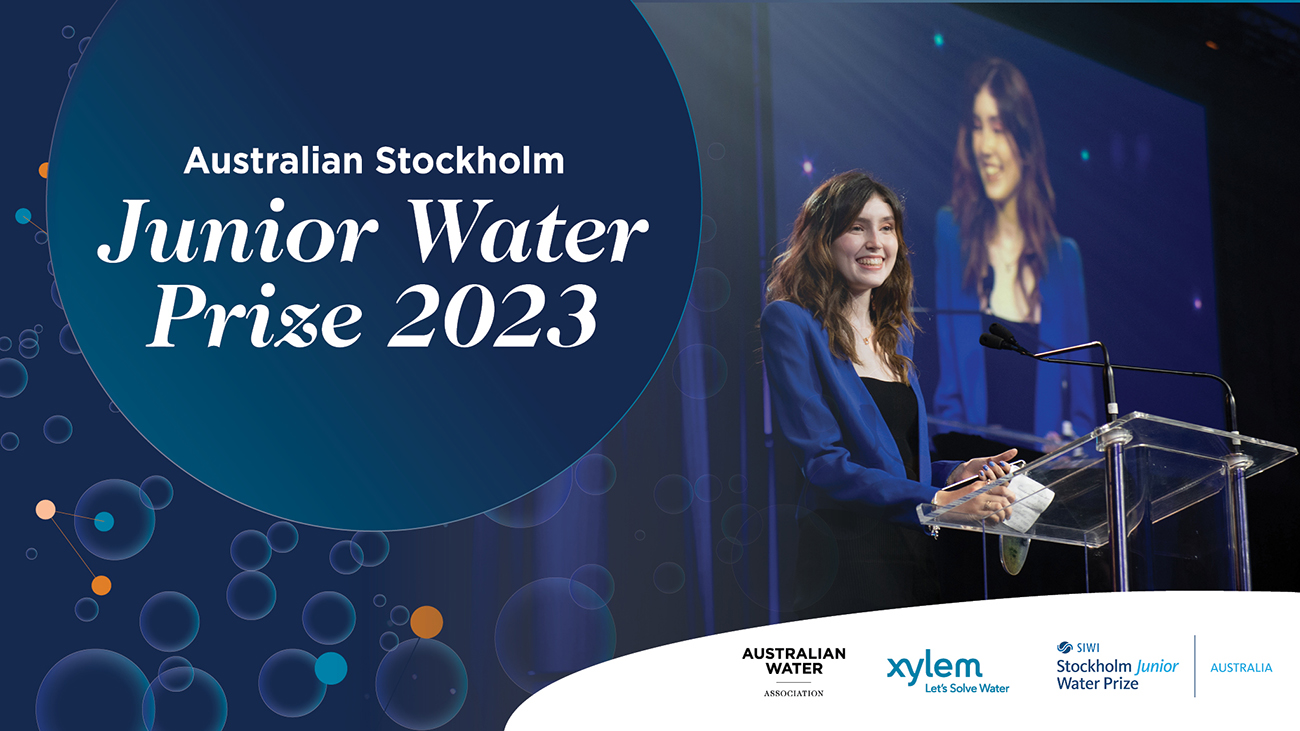 Ready to dip your toes into working with water?
National Water Week is a great opportunity for kids and teens to grow their interest in water through prizes and competitions.
From the Australian Stockholm Junior Water Prize to state-wide poster prizes, National Water Week showcases the next generation of water heroes.
AUSTRALIAN STOCKHOLM JUNIOR WATER PRIZE
Annual water science competition
The Australian Stockholm Junior Water Prize is an annual water science competition recognising high school students aged 15-20.

High school students are invited to create solutions for current and future water challenges. Previous winners include superstars of STEM who go on to represent Australia at the Stockholm Junior Water Prize, the prestigious international student science competition held in Sweden in August annually.
The winner will be announced at Ozwater'24. This prestigious prize is proudly supported by Xylem.



NATIONAL WATER WEEK PRIMARY SCHOOL POSTER COMPETITION
Annual Primary School art competition
The National Water Week Primary School Poste Competition is an annual art competition open to Primary Schools across the country.

Primary School students are asked to create a poster reflecting water-related issues which are important and relevant to them and their local area. Entries will be judged locally through local water corporations, with winners in each category submitted to the AWA for national judging.*
Winners will be chosen using the following criteria:
How well the poster conveys water-related issues relevant to your area

How well it can be reproduced to promote National Water Week

Appearance: attractively displayed in colour

How good it looks from a distance

Effective use of art materials

Originality of design or innovative concept
The winners will be announced during National Water Week.
AWA will accept one (1) entry per category from schools whose local water corporation is not running a local competition. Please read Further Information and Judging Criteria and complete the entry form below.
Participating water corporations (and links to local competition page):
SA Water (SA)
Snowy Monaro Regional Council (NSW)
Water Corporation (WA)